3M 16577 Accuspray Spray Gun Model HG14 kit NEW IN OPEN BOX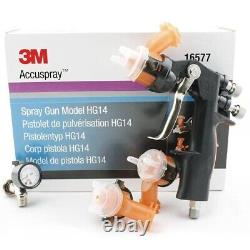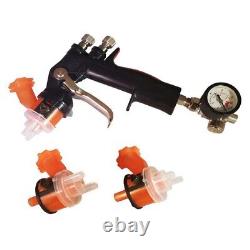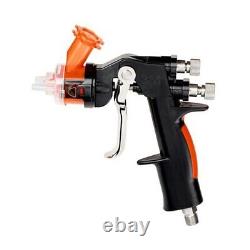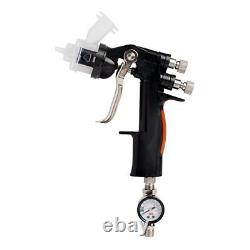 3M Accuspray HVLP Best Primer Spray Gun (16577). This revolutionary and best 3M performance spray gun allows you to have a brand new spray gun on demand. The atomizing heads deliver a large usable pattern, with very low overspray and exceptional atomization.
This HVLP Primer Gun provides the finish of a premium HVLP primer gun at a fraction of the cost. The unique replaceable atomizing head ensures the performance of a new gun every time. Very lightweight and comfortable to use.
Easy and quick to clean- reduces solvent use. Lowers overspray- reduces primer consumption. Excellent atomization gives a smooth, flat finish- decreases sanding time. Used with the 3M PPS system it minimises clean up and disposal costs whilst gaining maximum productivity. Includes 3 heads and 1 air regulator.