New Insemination Kit For Cows Cattle Visual Insemination Gun withAdjustable Screen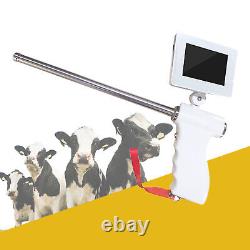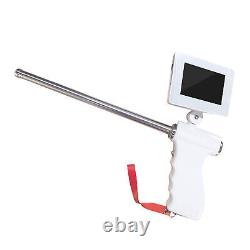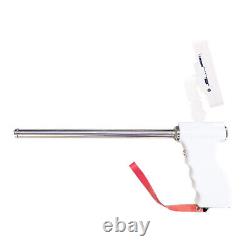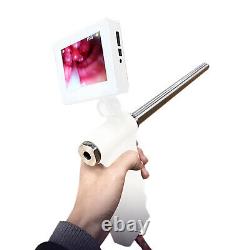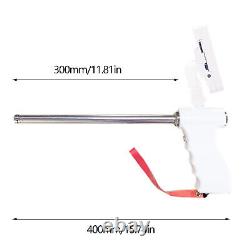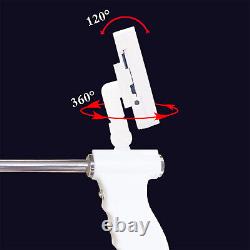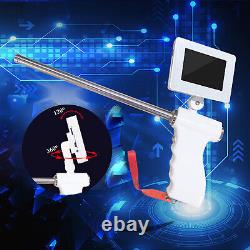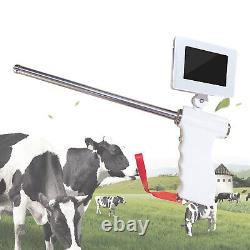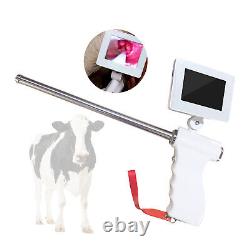 Insemination Kits For Cows Cattle Visual Insemination Gun & Adjustable Screen. Visual insemination gun for cattle, changing the traditional way of insemination, The built-in air channel handle is more convenient, Metal expansion head, which can be disassembled separately for easy cleaning, 15 million super clear screen, rotatable, 304 medical stainless steel probe rod. Material of probe rod: 304 stainless steel. Diameter of expansion head: 18mm.
Air passage diameter: 1 mm. Diameter of insemination channel: 6mm.
Screen size: 3.5 inches. Display screen adjustment angle: 120 ° up and down, 360 ° left and right. Camera: 39mm cold light source 180 degrees. Wide angle pixels: 15 million.
Power supply: 5v 2A (Rechargeable, replaceable). Operating temperature: - 10 ° c-50 ° C. Design of air passage with built-in valve.
The built-in air valve can blow away the water vapor caused by the temperature difference or the mucus on the camera. Rotate the screen, 120 ° up and down, 360 ° left and right. Easy to watch the process of insemination, teaching discussion more convenient. Super long standby, battery replaceable. Photo taking and video recording. Full function support: Video recording, photographing, playback, image zooming, image output printing, clear record of each instant.
Safe operation, anti falling rope design. Before holding the handle, put on the wristband first, the insemination gun is not easy to fall off, and the insemination process is more secure. Portable vas deferens for cattles. Medical material, use more assured, round head design, do not hurt the uterus, more safe insemination. Ultra clear screen insemination more accurate.
Select Ultra HD screen, the display can be compatible with strong light, dark, cold, dry, hot and humid working environment. 1 x Cattle visible machine.