WAXOYL WAX1 Spray Gun Kit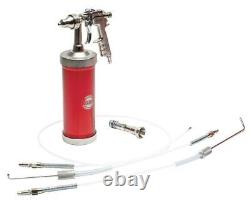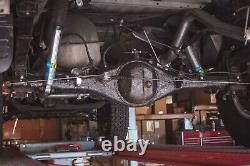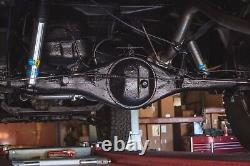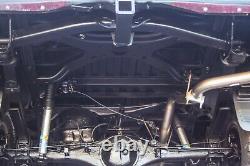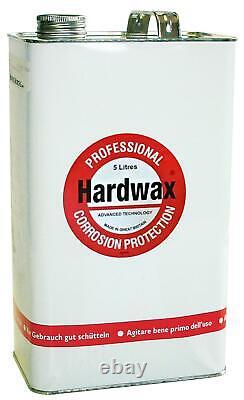 Includes cavity wax installation wand. PERMANENT protection from rust and oxidation. #1 in Europe for over 60 years. When I find something truly special I share it with my friends. Waxoyl is'by far' world's best at what they do. My grandfather once said "doing it right the first time will ALWAYS be the cheapest and fastest way you do things". I was under this 35 year old bus looking at an unrusted undercarriage so I yelled out how come there is no rust under here? The second owner of the bus had brought it over from Germany. He said "the first owner said it had an undercoat job on it when it was relatively new". I asked who did it and he said "I don't know, maybe it is one of those stickers on the back of the bus". There on the back of the bus among dozens of countries and sites of interest was a faded but visible WAXOYL logo. I looked it up and found that EVERYBODY in Europe knew all about it, it just hadn't made it across the pond yet. Fast forward 16 years and I got a call from the VP of sales of Waxoyl-USA asking for my help. Turns out if you bought a new vehicle in Europe today there is a very high likelihood you would have a Waxoyl service done on it in the first two years. The dealers do them all over Europe.
They also tell me that the service results in a 25% value increase vs non serviced vehicles 5 years out. Its new here in the states but it's sooo much better than any of the lanolin - solvent temporary materials that wash off when you run through a snow storm or car wash.
This is WAX, not solvent, oil or paint and there NOTHING else in its class in the world PERIOD. These Germans and Swiss are pretty smart, they stand alone in this market. You will be delighted with your results! Look under your vehicle and ask yourself if it didn't have any rust under it how much more would it be worth?
I have been spraying Hardwax undercoat with this gun since August 2019, have done over 70 cars with it and because the propellant that launches hardwax onto the surface is mineral spirits, I have NEVER had to clean out my spray gun. Simply add more hardwax into it and its on to the next vehicle. It is complete DIY protection with black satin finish Hardwax for the under body and Waxoyl cavity wax (Power Shield/120-4) 360 degree spray wand for cavity protection.
Contains everything needed for professional results with an air compressor. Waxoyl Swiss Technology, made in Switzerland, England and Germany, stands for more than 60 years of experience in the fight against corrosion and weather damage. Trusted by specialists the world over, Waxoyl provides customized solutions to retain value and the like new qualities of all types of transportation and machinery. Used by leading car, bus and truck manufacturers, this vast experience and testing means that you, the Waxoyl user can rest assured that every product is of superior quality and backed by unparalleled knowledge and support.
We are the only corrosion prevention company internationally endorsed by OE manufacturers including Jaguar, Land Rover, Subaru, Chrysler, Lexus, Mitsubishi, BMW, VW, Toyota, Ford, Honda, Nissan, GM, Hyundai/ Kia, Fiat and Mazda among others.