Visual Insemination Gun kit Cows Cattle Artificial Insemination Gun & HD Screen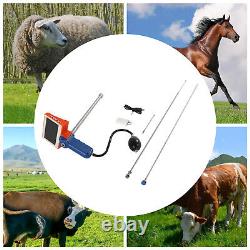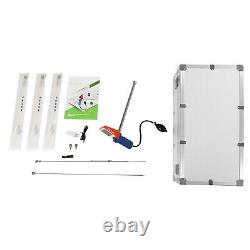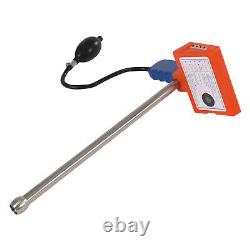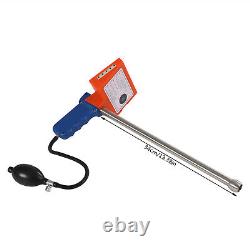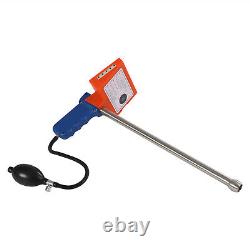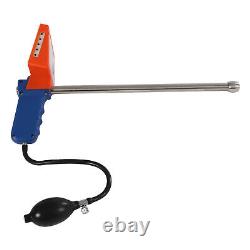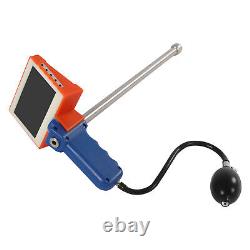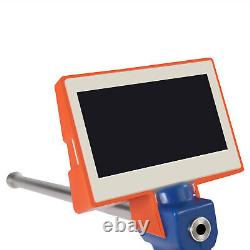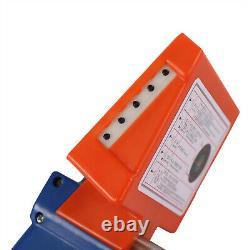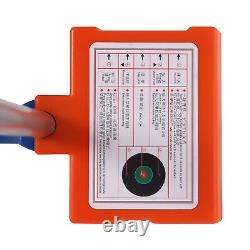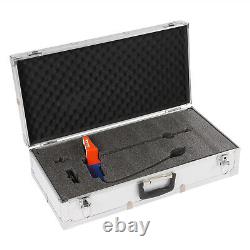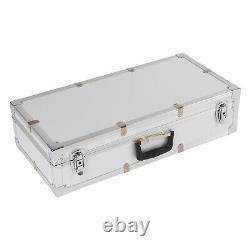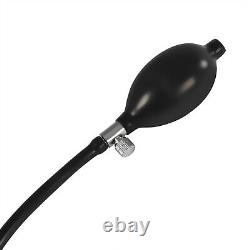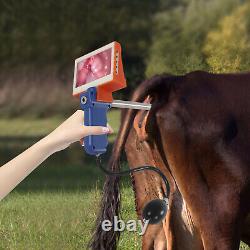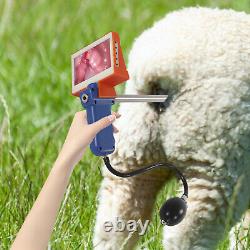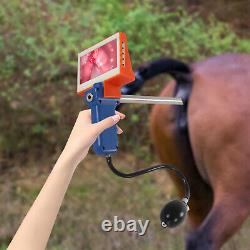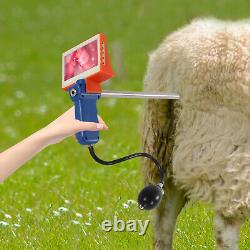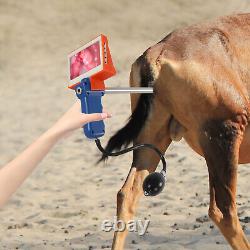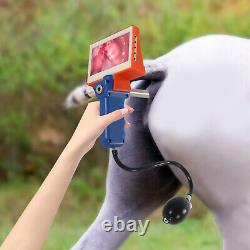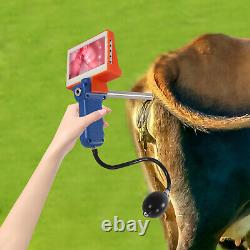 Specification Style: Modern Material: 304 Stainless Steel, ABS Color: Orange Applicable Object: Cow Number of Items: 1 Number of LED Beads: 6 Assembly Required: Yes Mount Type: Free Standing Temperature Range: -1535? /595°F Needle Length: 34cm/13.39inch Battery Type: 1 2000mA Polymer Battery Endurance: About 3.5 Hours Charging Time: 8-12 Hours Focus: 2-3cm/0.79-1.18inch Pixels: 10,000,000 Gross Weight: 7.6kg/16.76lbs Package Size: 60.83218cm/23.9412.67.09inch Screen Size(LW): About 9.365.62cm/3.692.21inch Charging Line Length: 80cm/31.5inch Package Included 1 Artificial Insemination Gun 2 Insemination Needles 1 Storage Case 1 Charger 1 Charging Cable 1 English Manual 3 Protective Covers All Accessories for Installation. Visual Insemination Gun Kit Cows Cattle Artificial Insemination Gun w/ HD Screen. The traditional insemination method is time-consuming and laborious, and the success rate is low. It is time to choose a powerful tool.
Our artificial insemination gun is made of high-quality 304 stainless steel and ABS, laying the foundation for your long-term use. The high-definition LCD screen and camera provide you with a clear and broad view.
With it, you can say goodbye to the traditional way, and the fertility rate of animals can be effectively improved. Material: 304 Stainless Steel, ABS. Number of LED Beads: 6. Battery Type: 1 2000mA Polymer Battery. Endurance: About 3.5 Hours. Gross Weight: 7.6kg/16.76lbs. Package Size: 60.83218cm/23.9412.67.09inch. Screen Size(LW): About 9.365.62cm/3.692.21inch.
Charging Line Length: 80cm/31.5inch. This artificial insemination gun can be used for cow insemination, narrow space exploring, and vagina and cervix examination in families, farms, breeding bases, zoos, and animal hospitals. Slowly insert the visual insemination gun into the cow's vagina.
Find the uterine orifice through the display. Insert the insemination needle into the uterus. Premium Material: 304 stainless steel and ABS make the whole product corrosion-resistant, wear-resistant, and not easy to rust, so it can keep beautiful and practical for a long time. Clear and Convenient: The 5.64inch clear. With multiple function keys and the high-definition camera with six LED lights, 0.79-1.18inch focus, and 10 million pixels make the product not only adapt to any working environment but also provide a clear and broad vision, thus improving the pregnancy rate.
In addition, the video and photo functions can clearly record every moment, so that you can accumulate more experience. Strong Endurance: The built-in polymer battery with a total capacity of 2000mA ensure that the product can be used for about 3.5 hours, so you don't need to charge frequently. Humanized Design: The needle with a ball front design not only facilitates the insertion of the rod but also makes the cow more comfortable and does not harm the uterus. In addition, the HD thermostatic camera can keep the temperature at 86°F, creating a good breeding environment. Simple Installation and Use: The simple structure, ergonomic handle, complete accessories, and detailed manual ensure that you can complete the installation and start using it in a short time.
Effortless Cleaning: The smooth surface ensures that you can easily wash away dust and residues with water and a towel. Easy to Carry and Store: The storage case with a large capacity, placement groove, protective pad, lock, and handle can effectively prevent the loss of items, and also provide more convenience for your storage and carrying.
Ideal Gift: With good performance, this product is an ideal gift for family and friends engaged in breeding, making their work easier and more efficient. Protective Packaging: Black pearl cotton can be used to better protect your product during transportation so that it can be delivered to you completely.
Round Corners: Compared with traditional square corners, an arc design can better care for your skin. Protective Shell and Cover: The orange screen protective shell and insemination needle covers can effectively protect the product and extend its service life. Long Charging Cable: The 31.5inch charging cable reduces your usage limit and allows you to obtain sufficient power in about 8-12 hours.
Black Balloon: It can effectively transport air and make the insemination work run smoothly. Its pneumatic function can also wash the blood, mucus, and water vapor on the lens in time to prevent the lens from being blocked. Practical Insemination Needles: Two insemination needles are solid and can be reused, which can save you costs. Please install and use in strict accordance with the instructions, and pay attention to the safety precautions mentioned therein. Please note that this product is only applicable to the cow, and the screen and the brightness of the light cannot be adjusted.
Please allow the slight color difference caused by the shooting light and 1-3cm error due to manual measurement, and make sure you do not mind before ordering. Feedback is very important to us. It is impossible to address issues if we do not know about them! Faction is our ultimate goal. We work hard to earn your trust and future business. A If you receive a defective item, you may return it or ask for a discount. Due to time zones, our reply to your questions may not be immediately.
If it's non-workdays, please kindly be patient and wait till Monday.